Oracle OpenWorld, a warm welcome
This week Oracle hosted the OpenWorld Europe event in London. Of course, we made sure we could attend Oracle Open World to see what's new in Oracle ERP and other solutions. Even though the event is not as big as the one we've visited before in San Francisco, Oracle has proven once more, that they are a master in organizing an event like this. With a smooth intake and friendly reception at the cloakroom, we had a good start of a day that started very early.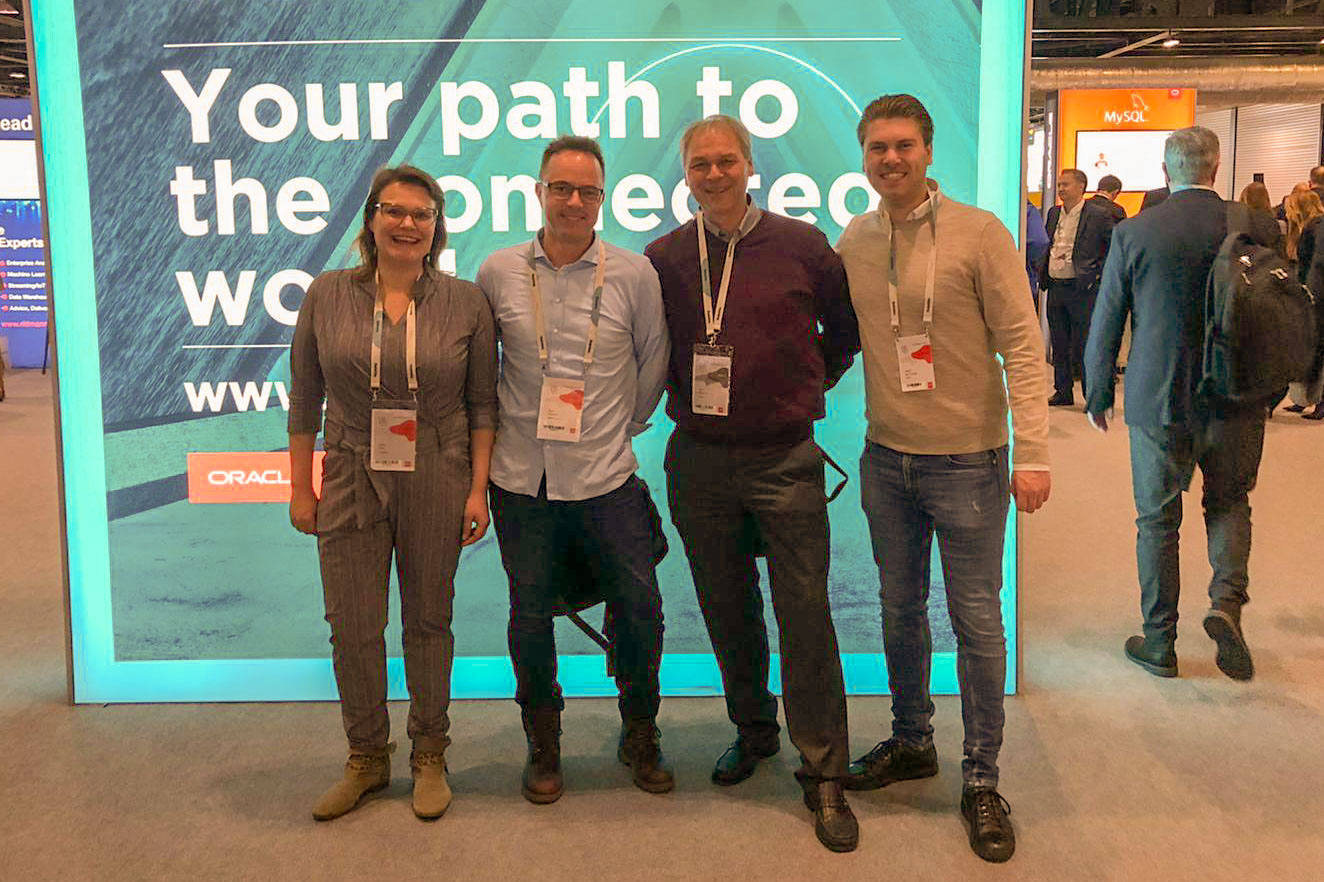 Cloud, cloud, cloud
So what did we learn on our visit to London? First of all, the cloud theme is still very much relevant. The reason why it is best to migrate your processes to the cloud is even more clear than ever. The message is not only about faster implementation cycles, based on best practices and lower TCO's. Oracle has improved its technology even more, and features like autonomous databases will cause your organization infrastructure fewer downtime and allow you to update your solutions more frequently. This results in an architecture that is always up to date and has the capacity to collect more data and run more analysis. For me this was the real theme of Oracle Open World, collecting and processing data, making this accessible and use this data for artificial intelligence and better predictions.  
Is everything predictable?
One session that was very inspiring was hosted by Hannah Fry. She is a mathematician, author, lecturer, radio and television presenter, public speaker and podcaster. Her work includes studying the patterns of human behavior such as interpersonal relationships and dating and how mathematics can apply to them. She had me convinced that you can derive and predict a lot from gathered data about human behavior, where I do believe that we as a species are not that predictable. She proved that you can not only predict the likelihood of a divorce when you observe how couples interact but that it is very possible to detect bottlenecks in the infrastructure of a city, based on people's travel behavior.
Business on auto-pilot?
Even though all this information can serve to make our lives easier, it remains a scary thought that companies know so much about you. How can you be sure this data is used in a good and ethical manner? Next to that, it is also quite clear that the technology has not matured completely, so it is still very easy to draw the wrong conclusions. I was pleasantly surprised to find out that Oracle does not avoid these topics. In one session the speaker did point out that as a business you shouldn't only focus on whether or not it is legal to use data within your company, but that it is very important to develop your organizations ethics language and skills.  
Here to stay
Where Artificial Intelligence is going to end, nobody really knows. Also, Oracle can't provide us the answer, but one thing is for sure. The 2020s will become a very exciting decade, where machines will take over much of our work. But together with Oracle I'm convinced we as humans will not become irrelevant, and human interaction will not become obsolete.