Infographic Digital Adoption Platforms
Most business leaders embrace digitalization as a means to remain competitive. That is why the topic of digital transformation is a popular item on the management agenda. However, it turns out that organizations tend to underestimate the challenges of change. 27.5 percent of change initiatives fail, and other researchers even report a failure rate of 70 percent. A Digital Adoption Platform (or Digital Adoption Solution) is a strong tool to increase the success rate of your digitalization efforts. Learn about these platforms in our infographic and download the full PDF version for free.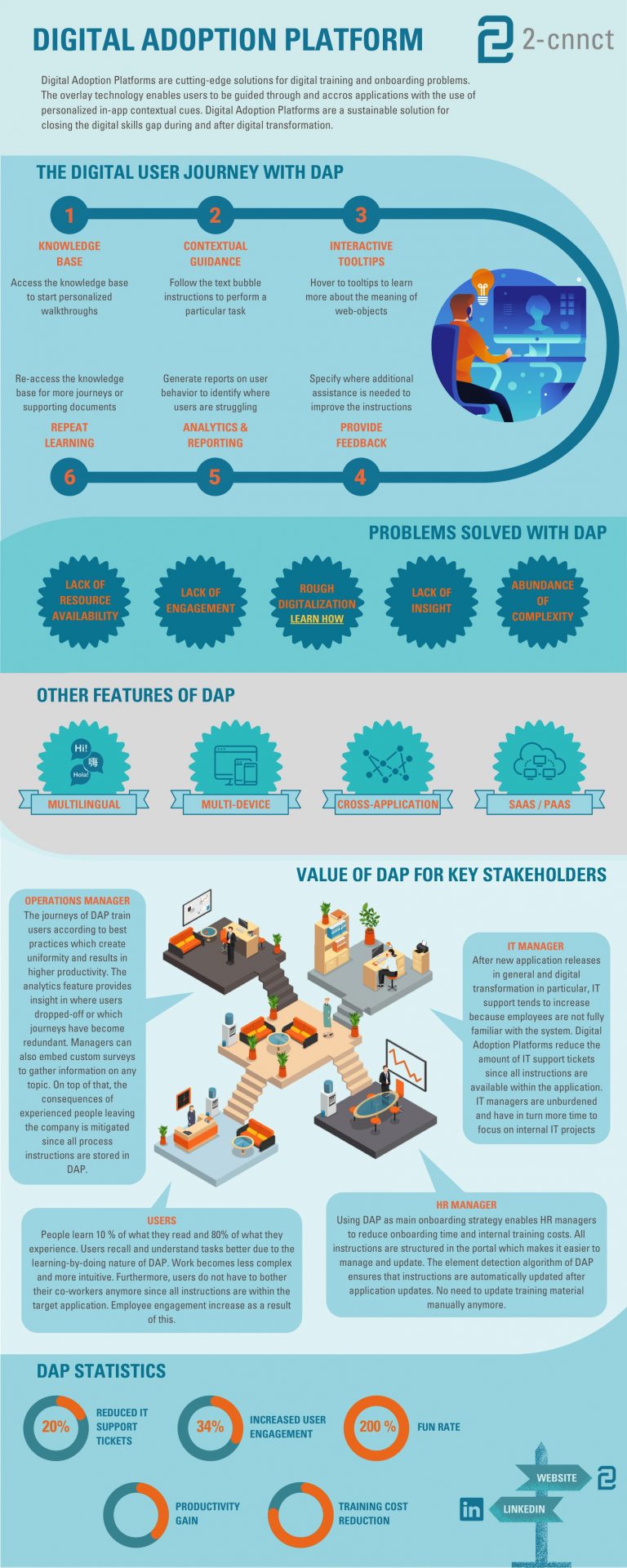 Want to learn more?
If you want to learn more watch our free webinar on Digital Adoption Platforms. Alternatively, just drop me an email or follow us on LinkedIn using the button below.